Whether you're an avid traveller or a first-time cruiser, the luxurious experience at Cordelia Cruise promises to be nothing short of extraordinary. Picture yourself basking in the sun on the deck, sipping cocktails as azure waves gently lap against the ship's hull. With world-class amenities and breath taking destinations, Cordelia Cruise packages are truly a dream come true for those seeking an unforgettable getaway.
But when is the best time to embark on this remarkable journey? Don't worry – we've got you covered. In this blog post, we'll delve into the optimal season to take your Cordelia Cruise and provide tips on how to make every moment count. So grab your sunscreen and get ready for an exhilarating voyage like no other!
What is Cordelia Cruise?
Cordelia Cruise is a luxurious and exciting way to explore some of the most stunning destinations. One of the key highlights of Cordelia Cruise is its state-of-the-art ships that are designed to provide utmost comfort and relaxation. From spacious cabins with panoramic views to elegant lounges and relaxing spa facilities, every aspect of your stay on board is carefully curated for your pleasure.
The cruise line also offers a wide range of itineraries to suit different preferences. Whether you're looking for a short getaway or an extended voyage, there's something for everyone. 
Whether you're traveling solo, as a couple, or with family and friends – Cordelia Cruise promises an unforgettable journey filled with luxury and adventure at sea! So pack your bags and get ready for an extraordinary experience like no other!
When is the best time to take Cordelia Cruise?
When is the best time to take Cordelia Cruise? Well, there isn't just one answer to that question. The truth is, it depends on what you're looking for in a cruise experience.
If you're someone who loves warm weather and sun-kissed beaches, then the summer months are ideal for you. Imagine lounging by the pool on deck while sipping a refreshing cocktail and soaking up the rays. Whether it's exploring vibrant Sri Lankan destinations or Lakshadweep islands, summer offers endless opportunities for outdoor activities and sightseeing.
On the other hand, if you prefer cooler temperatures and smaller crowds, consider booking your Cordelia Cruise during spring or autumn. These shoulder seasons often provide more affordable prices and fewer tourists at popular ports of call. You can take advantage of this quieter time to fully immerse yourself in each destination without feeling overwhelmed by large crowds.
For those seeking a festive atmosphere on board, winter cruises during holidays like Christmas or New Year's offer an unforgettable experience. Decorated with twinkling lights and adorned with holiday-themed events and performances, these cruises create magical memories for both adults and children alike. Destinations like Goa or Kerala are perfect for the winter months. 
Whichever season you choose to set sail with Cordelia Cruise packages as per your preference!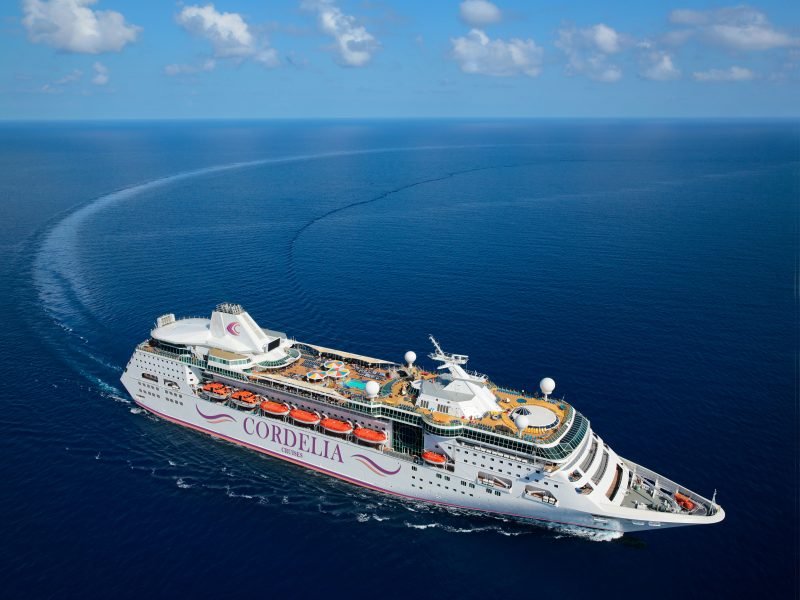 How to make the most of your Cordelia Cruise
Plan your itinerary wisely: Before embarking on your Cordelia Cruise, take some time to research and plan out the ports of call and activities that interest you the most. This will ensure that you don't miss out on any must-see attractions or experiences.
Try new things: A cruise is a perfect opportunity to step out of your comfort zone and try something new. Whether it's participating in onboard activities like rock climbing or attending cooking classes, embrace the chance to broaden your horizons and create lasting memories.
Indulge in the onboard dining options: One of the highlights of any cruise is undoubtedly the food! Cordelia Cruise offers a variety of dining options ranging from casual buffets to specialty restaurants with gourmet cuisine. Don't be afraid to sample different dishes and flavors – after all, this is your chance to indulge!

Relax and recharge: While exploring new destinations is exhilarating, it's also essential to find time for relaxation during your cruise vacation. Take advantage of spa services, lounges, pools, or simply enjoy some downtime on deck while soaking up breathtaking ocean views.
Conclusion
When it comes to planning your next cruise vacation, Cordelia Cruise offers a truly unforgettable experience. With its luxurious amenities, exciting entertainment options, and stunning destinations, there is never a wrong time to embark on this incredible journey.
Whether you are seeking warm weather and clear skies or prefer the beauty of the changing seasons, Cordelia Cruise has something for everyone. From summer adventures in Lakshadweep to winter escapes in Goa, each season brings its own unique charm and allure.
Remember that planning ahead is key when booking your Cordelia Cruise package. Research different itineraries and find one that aligns with your interests and preferred travel dates. Keep an eye out for special promotions or discounts that may be available during certain times of year.
No matter when you choose to set sail on a Cordelia Cruise adventure, one thing is certain – you will create memories that will last a lifetime. So pack your bags, grab your loved ones or travel solo if you wish – with Cordelia Cruise packages waiting for you at any time throughout the year!