Welcome aboard the Cordelia Cruise, where adventure meets luxury on the stunning shores of Sri Lanka! Get ready to embark on an unforgettable journey filled with breathtaking landscapes, mesmerizing culture, and thrilling shore excursions. As we sail through the crystal-clear waters, let's explore the top five must-visit destinations in Sri Lanka that will leave you awe-inspired. Whether you're a history buff or an adrenaline junkie, the Sri Lanka cruise has something for everyone. 
About Cordelia Cruise
Welcome to Cordelia Cruise, the ultimate luxury experience on the seas! 
Our state-of-the-art facilities offer a range of activities and amenities to ensure that your time with us is nothing short of extraordinary. Indulge in delectable cuisine at our gourmet restaurants or unwind with a refreshing cocktail at one of our stylish bars. For those seeking relaxation, our spa and wellness centre will transport you to a realm of serenity.
But it's not just the on-board experience that makes Cordelia Cruise truly special – it's the destinations we take you to. As we journey through Sri Lanka's stunning coastline, get ready for an adventure like no other. Whether it's exploring ancient ruins, immersing yourself in vibrant local markets, or simply basking in the sun on pristine beaches, each shore excursion promises unforgettable memories.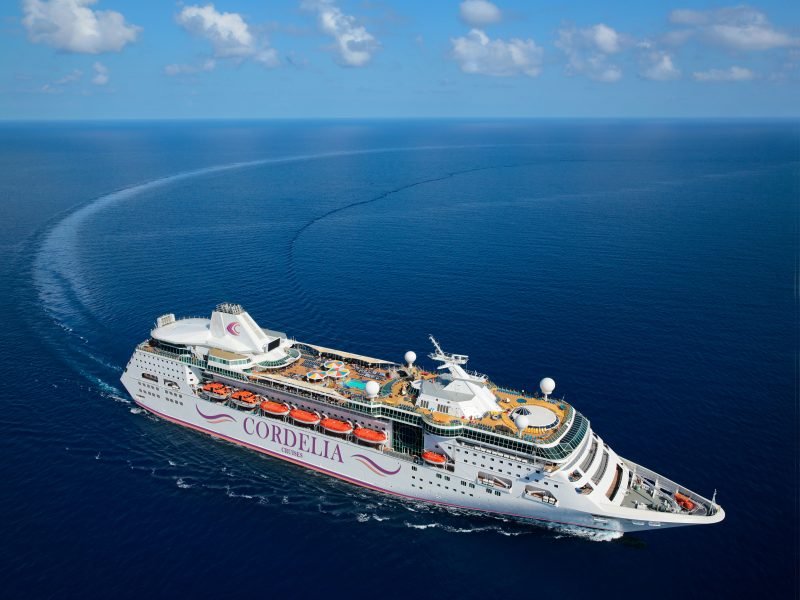 Given below are the three cities Cordelia Cruise shall dock at while you are on your Sri Lanka Cruise:–
Top Three Places to Visit in Hambantota
Hambantota, a vibrant city located on the southern coast of Sri Lanka, offers a plethora of attractions and experiences for visitors. Here are the top three places to visit in Hambantota:
Yala National Park: Famous for its diverse wildlife and stunning landscapes, this park is home to elephants, leopards, crocodiles, and an array of bird species. Embark on an exciting safari adventure through the park's dense jungles and witness these magnificent creatures in their natural habitat.
Bundala National Park: Another must-visit attraction in Hambantota is Bundala National Park. This UNESCO Biosphere Reserve boasts unique wetland habitats that attract thousands of migratory birds during the winter season. 

Kataragama Temple: For those seeking spiritual enlightenment or cultural immersion, a visit to Kataragama Temple is highly recommended. This sacred site attracts devotees from various faiths who come here to pay homage to Lord Murugan (Skanda). 
Top Three Places to Visit in Jaffna
Jaffna, located in the northern tip of Sri Lanka, is a city brimming with rich history and cultural heritage. Here are the top three places you should visit when you're on a cordelia cruise to Sri Lanka.
Jaffna Fort: Built by the Portuguese in 1618 and later expanded by the Dutch, Jaffna Fort is an impressive architectural marvel that stands as a testament to the city's colonial past. 

Nallur Kandaswamy Kovil: This iconic Hindu temple is dedicated to Lord Murugan and attracts devotees from all over Sri Lanka. If you have the chance, try to witness one of their vibrant religious festivals for an unforgettable experience.

Jaffna Public Library: A symbol of knowledge and resilience, this library holds significant historical importance for Tamils worldwide. It houses a vast collection of books including rare manuscripts and serves as a prominent center for research and study.
Top Three Places to Visit in Trincomalee
Trincomalee, located on the north-eastern coast of Sri Lanka, is a hidden gem for travelers seeking pristine beaches and ancient cultural sites. Here are the top three places that you must visit in Trincomalee on your Sri Lanka cruise:-
Make sure to explore Koneswaram Temple, perched atop Swami Rock. This Hindu temple boasts stunning architecture and offers panoramic views of the ocean. 

Next on your itinerary should be Pigeon Island National Park. This marine sanctuary is perfect for snorkeling enthusiasts who wish to discover vibrant coral reefs teeming with colorful fish species. 

For history buffs, a trip to Fort Frederick is a must-do. Built by the Portuguese in 1623 and later fortified by the Dutch and British, this fort showcases colonial architecture amidst lush greenery. 
Water Sports Activities Which Cannot be Missed in Sri Lanka
Surfing: With its stunning coastline and consistent waves, Sri Lanka is a surfer's dream come true. The southern beaches of Arugam Bay and Mirissa are particularly famous among surfers from around the world. Grab your board and ride the waves as you soak up the beauty of these pristine beaches.

Snorkelling and Diving: Explore the underwater wonders of Sri Lanka through snorkelling or diving excursions. Pigeon Island National Park near Trincomalee is known for its vibrant coral reefs and diverse marine life, making it an ideal spot for underwater adventures. 

 Jet Skiing: If speed is what gets your adrenaline pumping, then jet skiing should definitely be on your itinerary. Many beach destinations in Sri Lanka offer jet ski rentals where you can zip across crystal-clear waters while enjoying panoramic views of the coastline.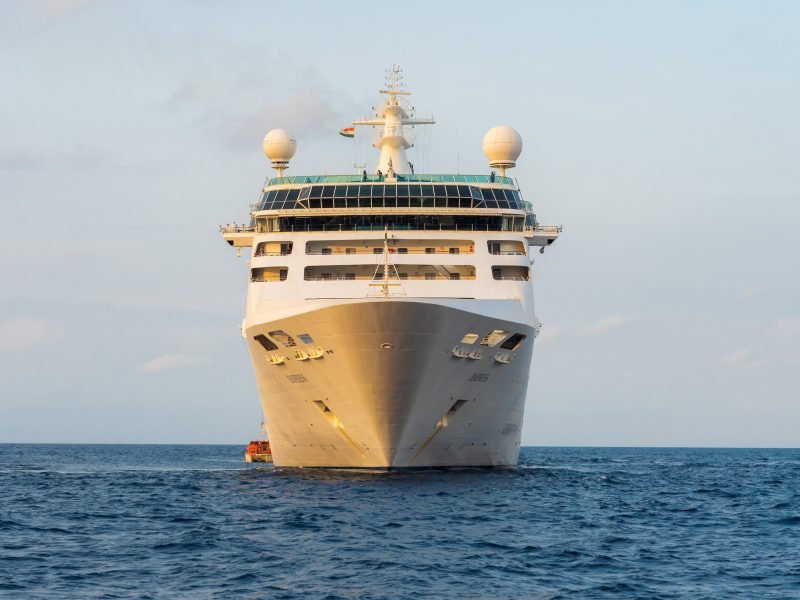 To wrap up our exploration of the top shore excursions in Sri Lanka on your Cordelia Cruise, it is clear that this beautiful island offers a plethora of incredible experiences for all types of travelers. Whether you are seeking cultural immersion, natural wonders, or adrenaline-pumping water sports activities, Sri Lanka has something to offer everyone.