Are you ready to embark on a thrilling voyage from the bustling city of Mumbai to the vibrant shores of Goa? Look no further than the Cordelia Cruise Mumbai to Goa, where adventure meets luxury and unforgettable memories are waiting to be made. Whether you're a seasoned traveller or a first-time cruiser, this journey promises an experience like no other. So grab your sunscreen, pack your bags, and get ready for an extraordinary escapade as we dive into all that the Cordelia cruise from Mumbai to Goa has in store for you!
About Cordelia Cruise
Welcome aboard the Cordelia Cruise, an epitome of elegance and grandeur on the high seas. This magnificent vessel offers a perfect blend of comfort, entertainment, and indulgence to make your journey truly exceptional.
With its sleek design and state-of-the-art facilities, Cordelia Cruise sets a new standard in luxury cruising. 
Indulge your taste buds at one of the many exquisite dining options available on board. 
For those seeking relaxation and rejuvenation, head to the spa and wellness center where you can pamper yourself with a variety of soothing treatments. 
The luxurious cabins on board offer unparalleled comfort and style for a restful night's sleep after an exciting day exploring Goa's vibrant beaches and attractions.
Get ready for an extraordinary journey filled with unforgettable moments as you sail from Mumbai to Goa on this remarkable cruise ship – check out the Cordelia Cruise Mumbai to Goa packages soon!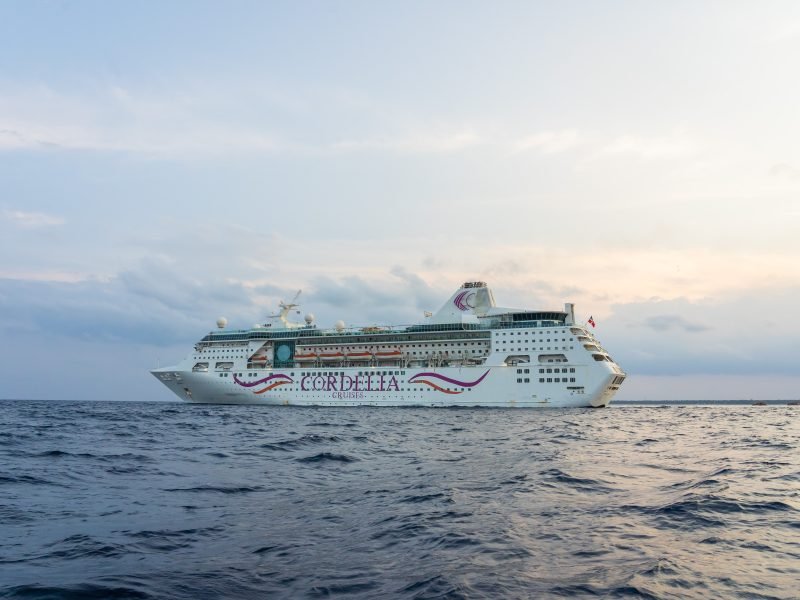 Best Time to Take the Cruise
The best time to embark on the Cordelia cruise from Mumbai to Goa is during the winter season, which spans from November to February. This period offers pleasant and comfortable weather, with temperatures ranging from 20°C to 30°C (68°F to 86°F). The cool breezes and clear skies create the perfect atmosphere for a memorable cruise experience.
During this time, you can enjoy various water activities such as swimming, snorkelling, and sunbathing on the open decks of the ship. You can also witness breathtaking sunsets while sailing through the Arabian Sea.
Moreover, winter is also considered a peak tourist season in Goa due to its vibrant music festivals and cultural events. Taking a Cordelia cruise during this time allows you to combine your love for cruising with exploring Goa's popular attractions like Calangute Beach, Dudhsagar Falls, and Fort Aguada.
Whether you are looking for relaxation or adventure, choosing the winter months guarantees an unforgettable journey on board Cordelia cruise.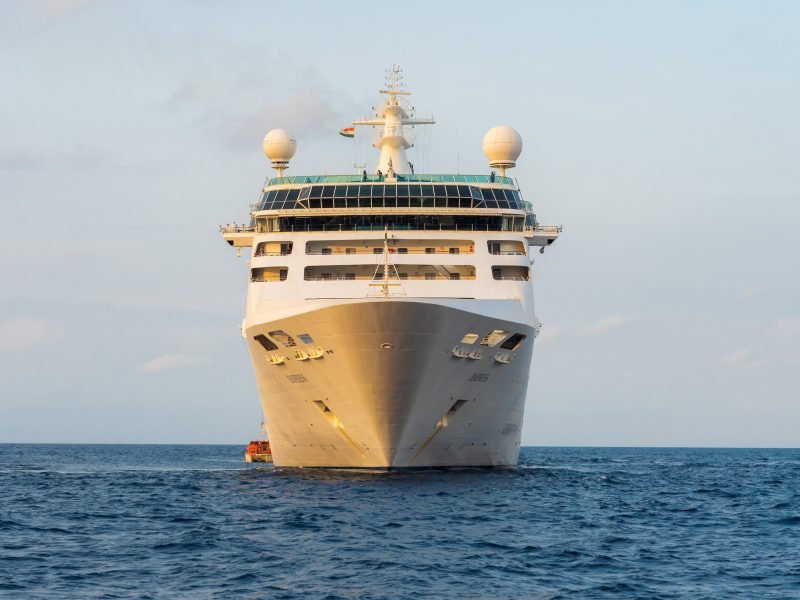 Amenities on the Cruise
When it comes to amenities, the Cordelia cruise Mumbai to Goa package has got you covered. From luxurious accommodations to top-notch dining options, this cruise offers an unforgettable experience.
Whether you choose a cosy interior room or a spacious suite with a private balcony, rest assured that every cabin is designed with your comfort in mind. Expect plush bedding, modern furnishings, and stunning ocean views.
The cruise boasts multiple restaurants and bars where you can indulge in delicious meals and refreshing drinks. From fine dining experiences to casual buffets, there's something for every palate. 

The Cordelia cruise features live performances by talented artists, thrilling casino games for those who want to test their luck, and even a mini cinema where you can catch the latest movies.

For relaxation and rejuvenation, head over to the spa and wellness center onboard. Treat yourself to soothing massages or pamper yourself with beauty treatments. 
With all these amenities at your disposal during your Mumbai to Goa journey on Cordelia cruise line, get ready for an extraordinary adventure like no other!
Best Places to Visit in Goa
Goa, known for its pristine beaches, vibrant nightlife, and rich cultural heritage, is a must-visit destination in India. When you embark on the Cordelia cruise from Mumbai to Goa, you'll have the opportunity to explore some of the best places this enchanting state has to offer.
One of the top attractions in Goa is Calangute Beach. With its golden sands and clear blue waters, it's perfect for sunbathing and water sports enthusiasts. Nearby Baga Beach is another popular spot with its lively atmosphere and beach shacks serving delicious seafood.

Whether you're a nature lover looking to unwind amidst lush greenery or an adrenaline junkie seeking water sports thrills, Goa offers something for everyone. Take part in beach activities like parasailing or simply soak up the sun while sipping on refreshing coconut water.

For history buffs, a visit to Old Goa is a must. Here you can explore beautiful churches like Basilica of Bom Jesus which houses the remains of St. Francis Xavier. The Se Cathedral and Church of St. Cajetan are also worth exploring.

If you're seeking tranquility amidst nature, head to Dudhsagar Falls located on the border of Goa and Karnataka. This majestic waterfall cascades down from a height of 310 meters amidst lush greenery – a sight that will leave you spellbound.

To experience Goan culture at its finest, visit Fontainhas in Panaji – Goa's capital city. This charming Latin Quarter is lined with brightly colored Portuguese-style homes and narrow streets filled with art galleries and cafes.

No trip to Goa would be complete without indulging in some authentic Goan cuisine. From spicy fish curries to delectable pork vindaloo, there's something for every food lover here.
These are just a few highlights among many incredible places waiting to be explored when visiting Goa on the Cordelia cruise from Mumbai!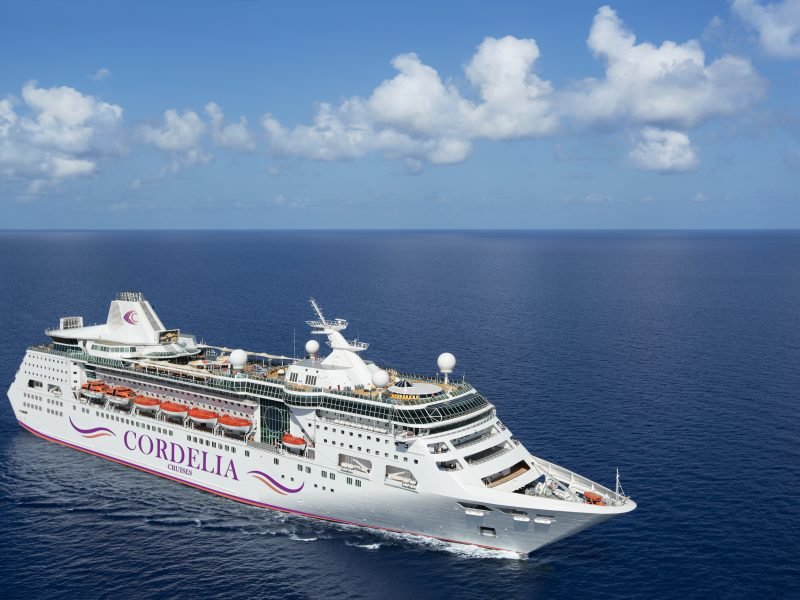 Conclusion
Embarking on a Cordelia cruise from Mumbai to Goa is truly an unforgettable experience. From the moment you step aboard, you'll be immersed in luxury and comfort. Whether you're seeking relaxation or adventure, this cruise has it all.
Once you arrive in Goa, prepare yourself for a vibrant blend of culture, history, and breathtaking landscapes. Explore stunning beaches like Calangute and Baga or venture inland to discover ancient temples and spice plantations. Indulge in mouthwatering Goan cuisine that will tantalize your taste buds with its unique flavors.
As your Cordelia cruise comes to an end and you bid farewell to Goa's enchanting shores, memories of this extraordinary voyage will stay with you forever. The combination of luxury cruising and exploring one of India's most beloved destinations makes this trip truly special.