Are you dreaming of a tropical paradise getaway but worried about the cost? Look no further than Bali, Indonesia! This stunning island offers pristine beaches, lush jungles, and cultural experiences all at an affordable price. If you're based in Mumbai and considering a Bali trip, we've got you covered with all the details on the costs involved. From flights to accommodation to activities and more – keep reading to find out how much your dream Bali vacation will set you back!
Bali flight cost from Mumbai
Getting to Bali from Mumbai is more affordable than you might think! Flights typically cost between INR 25,000 to 35,000 for a roundtrip ticket. However, prices can vary depending on the time of year and how far in advance you book.
If you're looking for the best deals on flights, make sure to do your research and compare prices across different airlines. It's also worth considering booking during off-peak travel times or taking advantage of special promotions.
When it comes to choosing an airline, there are several options that offer direct flights from Mumbai to Bali including Indigo, AirAsia X and Garuda Indonesia. Alternatively, many other airlines like Thai Airways and Singapore Airlines offer connecting flights with layovers in their respective countries.
While airfare costs can add up quickly when planning a vacation abroad, getting to Bali from Mumbai won't break the bank as long as you plan ahead and shop around for deals!
Bali hotels cost
When it comes to planning a Bali trip, accommodation is one of the major expenses. However, Bali offers plenty of options for every budget and preference.
For those who want to splurge on luxury accommodations, there are numerous high-end resorts and villas that offer stunning views and top-notch facilities. These can cost anywhere between INR 10,000 to INR 50,000 per night depending on the location and season.
Mid-range travelers have plenty of options as well with hotels ranging from standard rooms to boutique properties. Prices for these range from INR 5,000-15,000 per night depending on amenities offered.
Budget travelers need not worry either as there are many affordable guesthouses and homestays available that provide comfortable stays at economical prices. These can be booked for as low as INR 1,500-2,500 per night.
It's important to keep in mind the location when choosing accommodation since some areas like Seminyak or Ubud tend to be pricier than others such as Kuta or Legian. Additionally, booking in advance can help secure better rates especially during peak season times such as Christmas/New Year's or July-August school holidays.
Cost of meals in Bali
One of the best things about Bali is its diverse and delicious cuisine. From street food to fine dining, Bali has something for everyone, regardless of your budget. The cost of meals in Bali varies depending on where you choose to eat.
If you're looking to save money, there are plenty of local warungs (small family-owned restaurants) that offer a variety of traditional dishes at affordable prices. A typical meal at a warung may range from Rs 100-300 ($1-4 USD).
For those who prefer more upscale dining experiences, Bali has no shortage of high-end restaurants serving international cuisine. These establishments can be quite pricey with an average meal costing around Rs 1500-2500 ($20-35 USD).
Of course, there are also mid-range options available such as cafes and casual eateries that offer tasty eats without breaking the bank. You could expect to pay anywhere between Rs 350-700 ($5-10 USD) per meal at these types of places.
While it's possible to spend very little on meals in Bali if you stick with local eateries or street food stalls; it's important to keep in mind that luxury restaurants can quickly add up and increase your overall trip expenses significantly.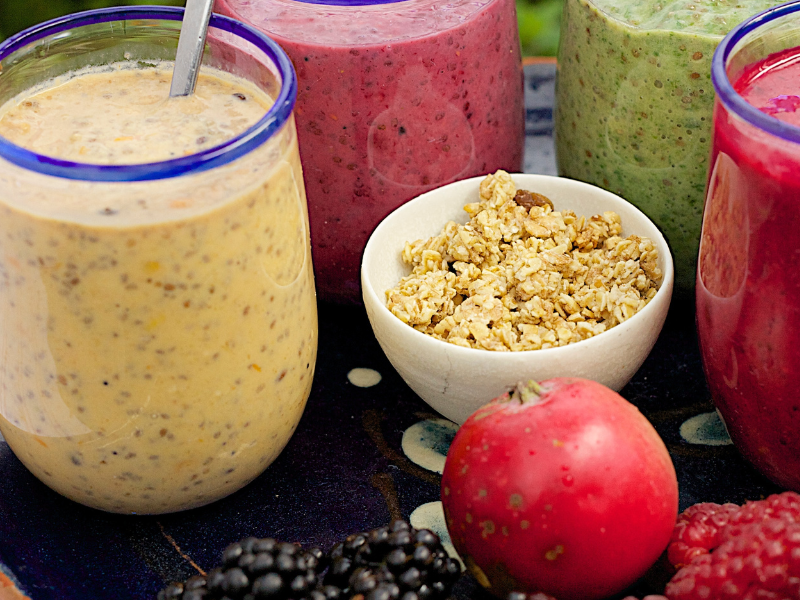 Cost of internal travel in Bali
When it comes to exploring Bali, there are various modes of transportation that one can opt for. The cost of internal travel in Bali will depend on the mode of transport that you choose and your itinerary.
One of the cheapest options is to hire a scooter or motorbike. It costs around IDR 50,000 to IDR 80,000 per day (INR 250-400) depending on the type of bike and duration of rental. However, this option is not recommended for those who are not experienced riders or uncomfortable with driving in chaotic traffic.
Taxis and ride-hailing services like Grab are also popular among tourists. They charge based on meter readings which start at around IDR 7,000 (INR 35). However, these rates may vary during peak hours and surge pricing may be applicable.
Another convenient mode of travel is private car rentals with drivers. These cost approximately IDR 600k -IDR800k (INR3000-4000) per day including fuel costs but exclude entrance fees at tourist attractions.
If you're trying to save money while travelling within Bali's main areas such as Kuta or Seminyak then walking could be an option too. The streets might seem busy from time-to-time but walking would give you a chance to enjoy local life while also discovering hidden gems along the way!
When deciding how much internal travel in Bali will cost you should consider your budget as well as personal preferences before making any decision about which mode best suits your needs!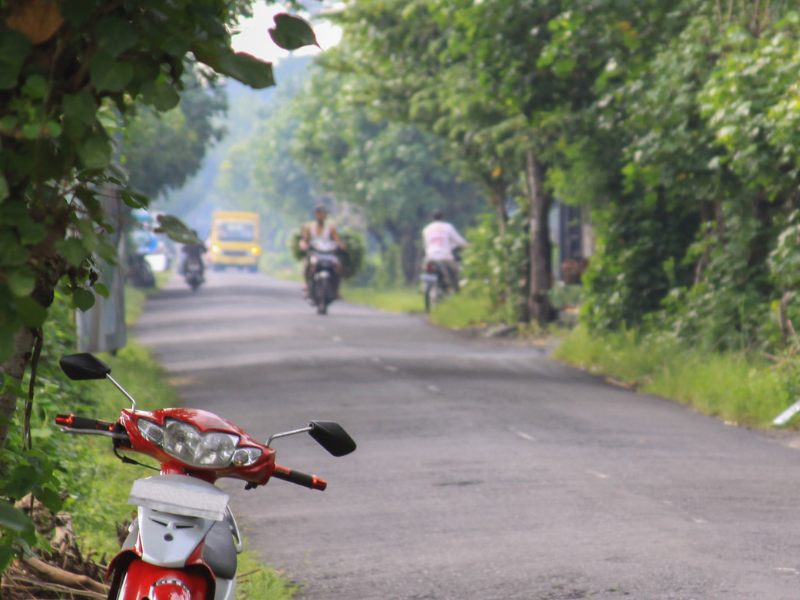 Cost of various sightseeing in Bali
Bali is known for its picturesque landscapes and stunning temples, making it a popular destination among tourists. The cost of sightseeing can vary depending on the location and activity you choose.
If you're interested in exploring Bali's cultural heritage, a visit to Besakih Temple or Tanah Lot temple costs around IDR 60,000 per person. For those seeking an adventure, activities such as water rafting at Ayung River or quad biking through rice paddies cost approximately IDR 300,000 per person.
To experience Bali's natural beauty, head to Ubud Monkey Forest or Tirta Empul Temple. Both attractions charge an entrance fee of approximately IDR 50,000 per person.
For beach lovers, there are several options such as Kuta Beach which attracts surfers from all over the world and charges no entrance fee. However, some beaches such as Nusa Dua Beach may incur additional fees for renting chairs and umbrellas.
Visiting Bali's markets is another popular tourist activity where bargaining skills can come in handy. You can find anything from souvenirs to clothing at Denpasar Traditional Market with prices varying depending on your haggling abilities.
The cost of sightseeing in Bali is relatively affordable with plenty of options available catering to different interests and budgets.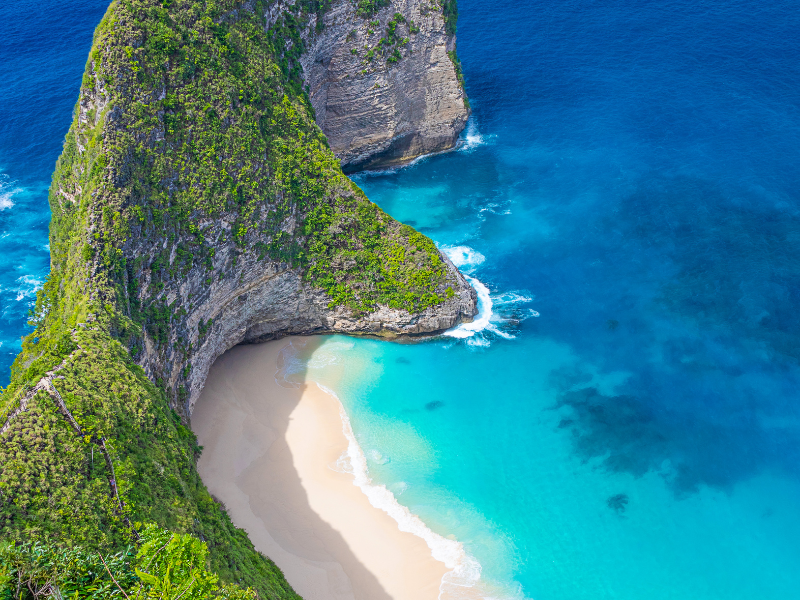 Additional variable costs as per activities
To sum up, Bali is an affordable travel destination that has so much to offer. From its beautiful beaches and temples to its vibrant culture and delicious cuisine, Bali is a place you don't want to miss. By taking into account the various costs involved in a trip from Mumbai to Bali as discussed above, you can plan your budget accordingly.
It's also worth mentioning that there are additional variable costs depending on the activities you choose during your stay in Bali. For instance, water sports like scuba diving and snorkeling may cost anywhere between INR 2000-6000 per person. Exploring some of the popular tourist destinations such as Ubud Monkey Forest or Tegalalang Rice Terrace may cost approximately INR 500 per person.
All things considered, with proper research and planning, a trip from Mumbai to Bali can be both enjoyable and affordable. So why wait? Start planning your dream vacation today!
If you're low on time to plan your journey to Bali, then Find Your Adventure, a Mumbai based company, is available to do it all for you. They present many tour packages from Mumbai designed for all budgets.
Conclusion
To conclude, a Bali trip from Mumbai can cost anywhere between INR 50,000 to INR 1 lakh per person depending on the duration of stay, choice of accommodation, mode of transport and activities planned. It is always advisable to plan in advance and look for deals and packages that fit your budget. Bali offers something for everyone – from pristine beaches to beautiful temples and adrenaline-pumping adventure sports. So if you are planning a vacation any time soon, do consider Bali as your next destination!